Hi All…
I have snycthing on my Synology Diskstation, alsways on and i have a PC and a RASPI sometimes online so it can sync to them. Only one folder is send and receive all other folders are only send from my diskstation.
I want to sort and move files, at the Send and Receive folder.
In my PC, recieve only folder, I very often get an error like this: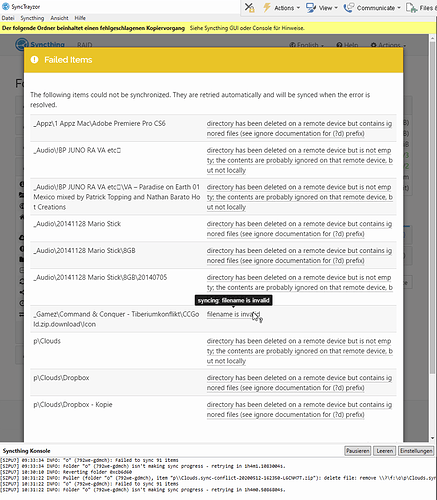 why does it not just exactly copy my diskstation to the PC ?
As for send and recieve folders: HOW does syncthing know, if a file is deleted at B and it should also delete it at A instead of reSyncing it again to B ?
And what should i do with my error