Hello, I just migrated my syncing from Resilio Sync to Syncthing. Adding the device and folders again in Syncthing to sync was easy.I noticed however all folders are in sync and the device itself is still out of sync.
Here a screenshot.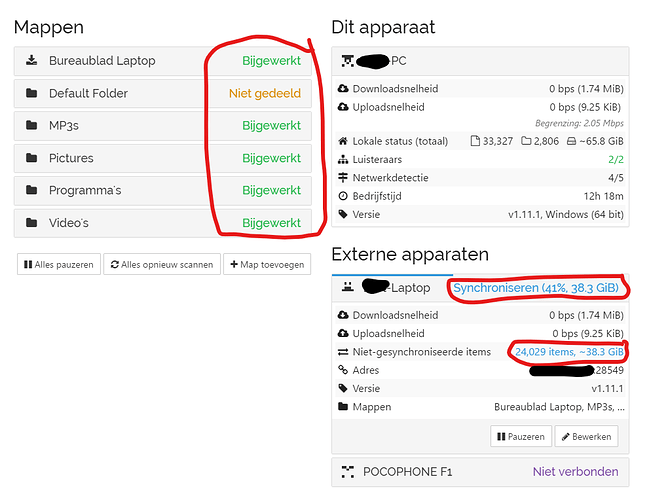 I found in this post this is probably caused by differences in metadata. How can we sync this metadata?
To resolve I have to remove all files out of sync on the device and it will sync again from the second device. I don't want to do this as my upload speed is not that high and will take some time. Following post mentioned the same problem. No solution proposed though.
Thx for any support