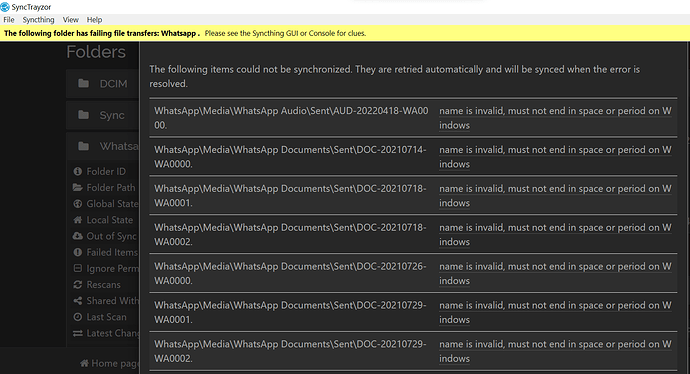 I asked the same question a year ago.
Link to last year's question.
Unable to sync documents or files ending with period(.) symbol.
From Android to Windows.
Sorry! Asking again.
Is there any step to mitigate this issue now? What should be done to copy these files as well?
Android 12. Windows 10 now 11.