I'm using the current master f05ccd775abf1a51a39b0363d72fe7942815e01b and I have no idea why it's not working. I already reset both databases and it seemed to work a while ago. They also should have quite similar files.
Also the out of date dialog doesn't seem to work at raspberry pi's side: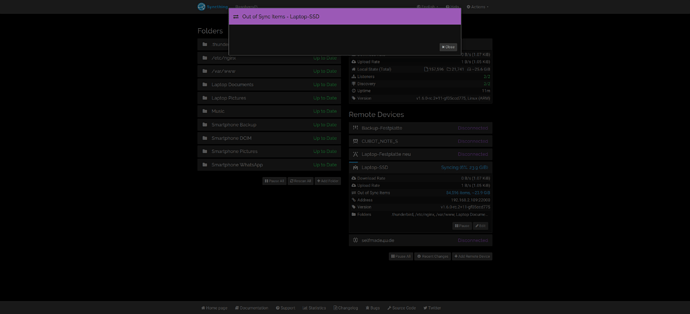 raspberry pi (Arch Linux ARM):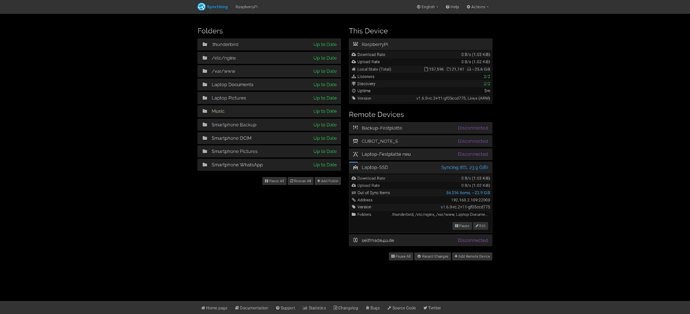 laptop: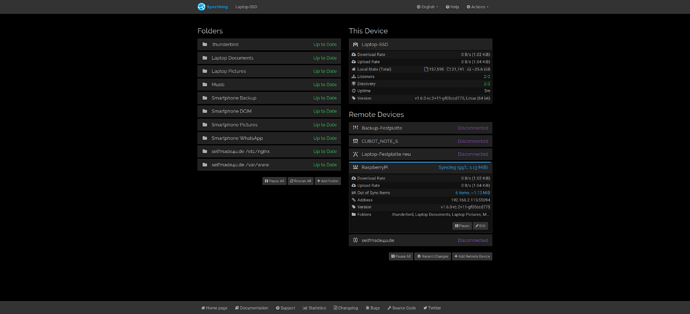 Logs: https://gist.github.com/mohe2015/acb47cbc105d198d6a4e055d27a27f95
I either think it's a network issue or some kind of deadlock.
Any help would really be appreciated. If you need anything else just tell me.