Hello,
i just started this device, which did not run for a while.
Now i want to change some settings, since there have been changes in the network setup (like add a Device, remove folder shares, add a folder, etc.)
But the UI seems to not get any responses from the backend anymore.
I added the new device 5 times and removed a folder share 8 times and added a new folder 2 times, it always "seems to work" (the ui shows the desired result), but then eventually reverts to the old state (i suppose once a real update from the server arrives).
I have 36 folder, of which some are very large and/or have many files and 9 devices.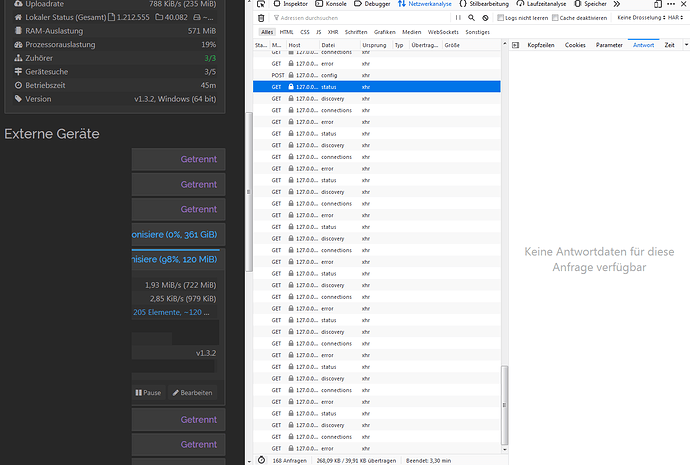 [i removed some sensitive parts in the screenshot]
The "config" request in the list on the right was me pressing save on a folder.
None of these requests get any replies. Maybe the backend is stuck or blocked on something or simply overwhelmed with other things to do.
Can i somehow help to analyze this condition further?
Greetings Fred;
p.s. after reloading the page it seems to work fine for a while.