Continuation of UI is not updating nor saving settings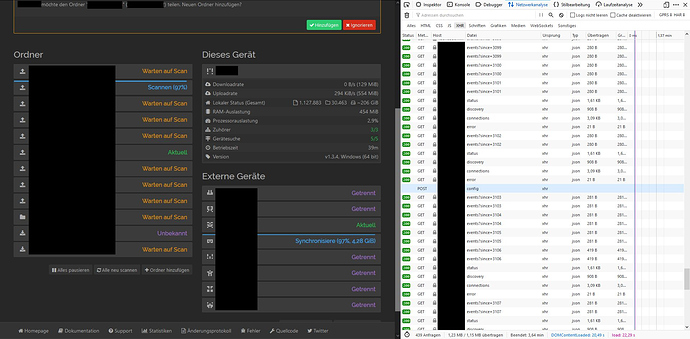 I'm still having these problems. This time on a different PC though.
I tried to enable config logging: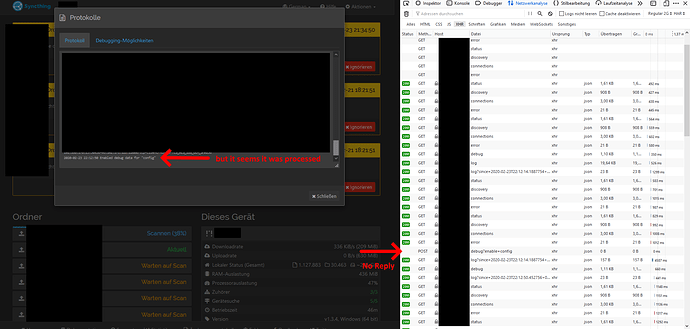 How can i activate config logging, when no config-post is processed by the server?
My guess is that the large number of requests creates I/O activity, which is the bottleneck on a slow computer like this one. Thus the requests don't get processed as they should. Maybe some mechanism schedules (usually short) read actions higher than write actions like the "config" post. But since there are so many gets constantly fired at the server it won't ever process the other requests.
A solution could be to throttle the requests fired at the server, if the client detects, that the server is answering slowly. One idea could be to not requests new events or status updates if another request is still pending and only retry after 1 or 2 minutes or so or if the request officially failed.
A fix for this would really be appreciated, as i can not manage my systems with this problem. It's config hell right now…
Greetings Fred;