Hello,
I'm not quite sure, this is an identical issue to: aka Failed Items / No Rescan is possible. Why?
I've tested in v1.2.0 on Linux.
First, I had this: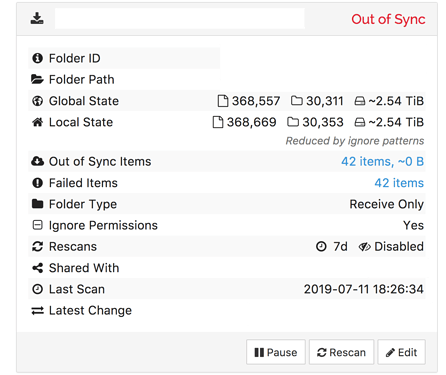 After I clicked the Rescan Button: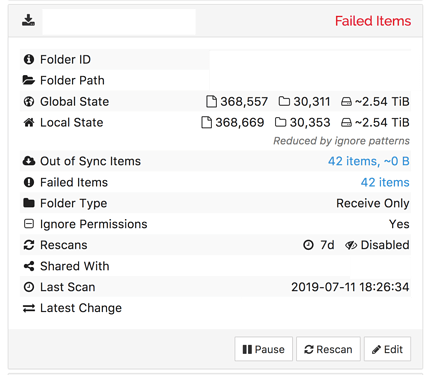 Rescan Button is avaiable, but I guess, I need that "Overwrite Changes" Button ? Which is missing.
Please recognise the Red Warning Notice and identical Last Scan time (Scan seems to be done in 1 second, which is quite a good time for about 2.5TB)