Running v1.8.0 on both devices. The folder is only shared on these two devices. NAS2 is Synology with receive only folder Ohareoffice3 is Windows with send only folder
From the ohareoffice3 side, it shows the folder as up to date and the remote devices as up to date. Nas2 shows 2 items out of sync.
From Nas2: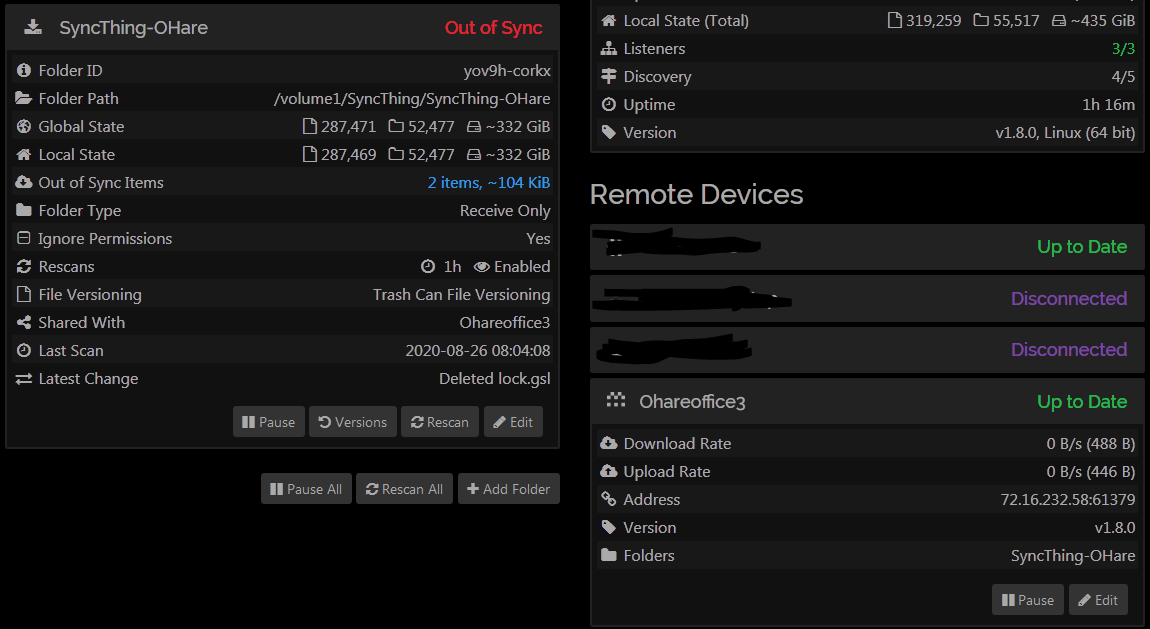 When I click on 2 items nothing is shown in the list: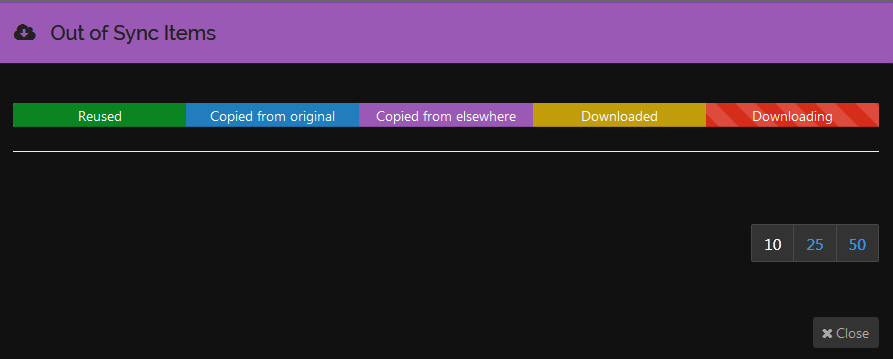 What do I need to check on to get this in sync?