Couple of weeks ago I opened a ticket for having some statistics/historical data on Syncthing UI.
Meanwhile, me and @bahadir60 started investigating the options and came up with a small proof of concept. We thought it would be best to discuss this on the forum instead at the ticket since it would attract more attention. And more attention generally leads to a better discussion

So, we do have an insights module/feature where you can see most of the data available on the existing GUI in a historical way. It is real time, you do not need to refresh the page to get updates and it gives a quick view of what is happening at your Syncthing Instance.(download rate, upload rate, shared folders per remote device, global and local number of files/folders. per shared folder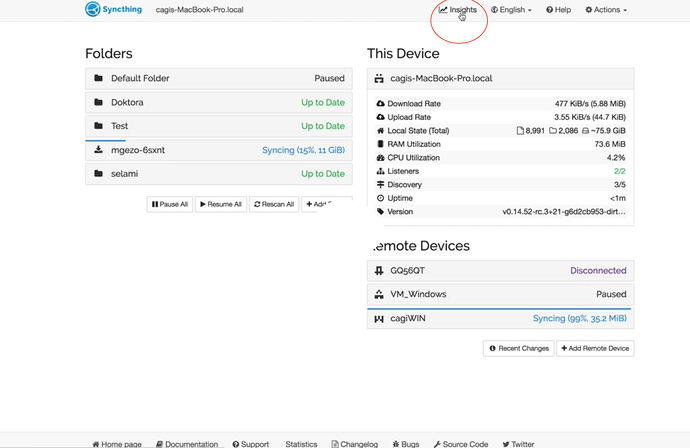 We haven't done any benchmarking yet on the resource usage, and more statistics can be added if need be. This is to give an idea to everyone about the possibilities. And if this gets enough interest, we will be more than happy to spend some considerable amount of time to make it happen.
What do you think guys?