Dammit - just missed the closure of my previous thread…

Hello:
Following on from Excessive RAM Usage and Excessive RAM Usage - Continued
Thought I'd just feed back on this: since disabling ignore caching and applying the puller queue limit, my RAM usage has been miraculously low: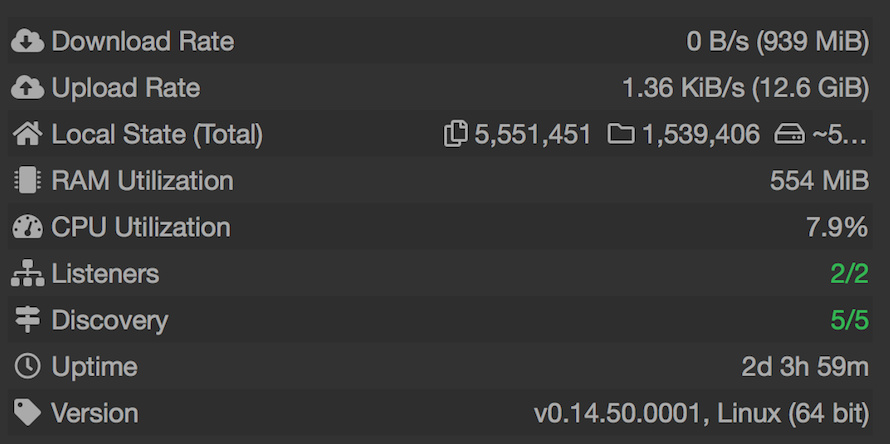 Many thanks for your help in addressing this.
As a brief aside: I've seen ignore caching enabled on some other Syncthing instances I look after - I definitely wouldn't have manually enabled this, so I wonder if it got enabled in a past RC, before being defaulted to disabled? Just thought I'd highlight this, incase anyone else is having RAM issues…
Thanks,
Pants.