I have used Syncthing for years and it has never really given me a "Warm Fuzzy". It always seems to say files are up-to-date, but when you do a file properties of the folders, they always show VERY differently.
Maybe it had do so with my large file repository with over 400Gb and files ranging from with VMs that are several GBs to many small source files! Total files is around 850K (before Ignore)
I figured I would try to forums as a last effort before I throw in the towel.
I have tried everything I know and ever did the delta rebuild feature but still this our server.
Now, I need to migrate a machine and need a solution or move to another solution!
Can anyone offer suggestions to stop the bleeding please?
Thanks!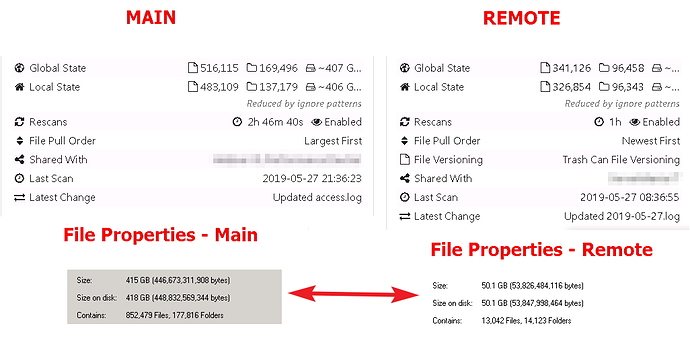 !