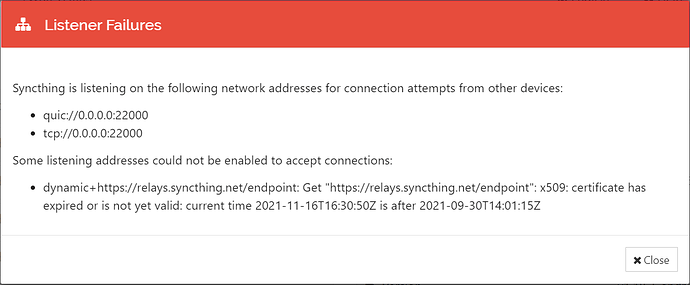 This is Samsung Galaxy S5 LTE-A running Samsung Android 6.0.1. The OS is old and there are no more updates to it. I've tried to update certificates in the Android settings, but there is no difference.
If there are no proper certificates available for the abandoned OS, is there anything that the user can do to solve this problem, or is this something that we've simply got to live with?
Ref: https://forum.syncthing.net/t/how-do-i-kick-it-to-retry-the-relays-connection/17444.