I'm running ST (v0.12.3 - 64Bit) on my FreeBSD server (see upload below for screenshot of setup).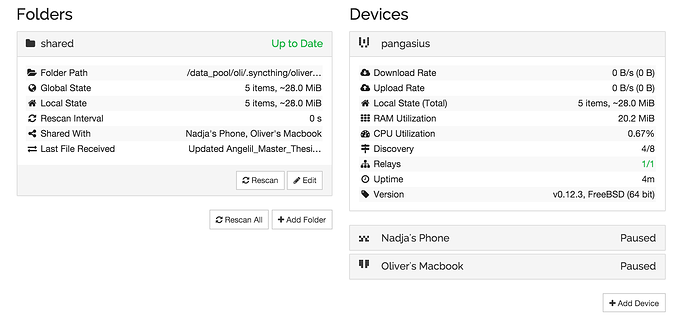 I'm monitoring a 10s running mean of KB/s of data being sent and received. I have paused the other devices and I have not added any folders/files to the folder being watched.
When I change the rescan interval from 10s to 0s, the "write bandwidth" drops from ~100Kb/s to 0Kb/s: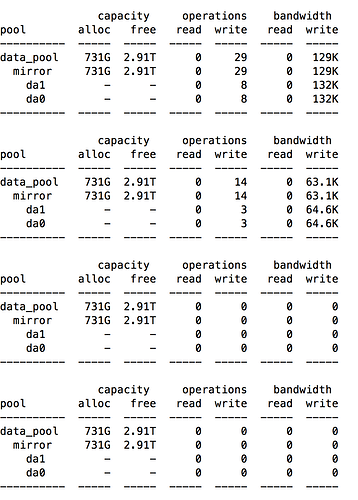 When I change the rescan interval to 60s, this appears every 60 seconds, so it is clearly the scan that is sending something. Why does this happen? What is being sent and to what? Both other devices are paused, everything is up to date and no files have been added/changed for days.
Thanks,
Oliver