I updated a clients monthly server backup a day or so ago. The sending end is all scanned and ready to send…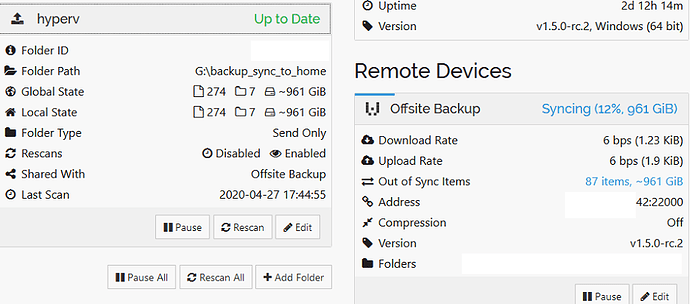 Sending end is also set to a specific ip:port
Receiving end…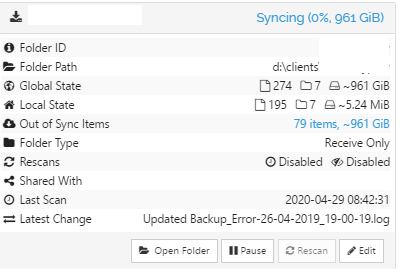 I restarted St this morning as it hadn't done anything for a few days but virtually nothing is coming in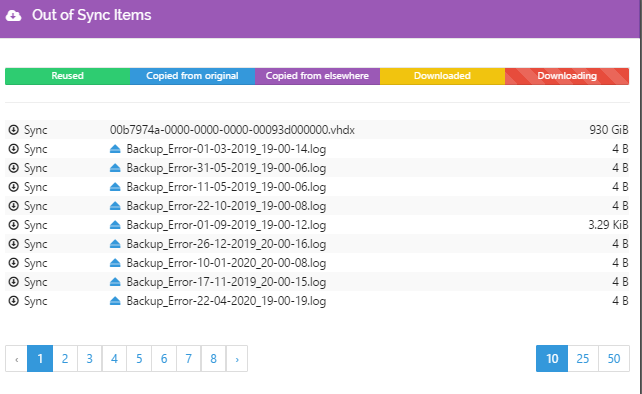 Other folders related to this sending end have been downloading so I know there isn't an issue with the two ends, but specifically with this sync folder. The logs reference this sync, up until I restarted St this morning then no further log entries for this particular folder. Other folders from the sending end is included in the log. But there is no errors or panics. It can't be permissions as other files have already been written to the same folder.
File is on a 14Tb SATA drive
So is there anything that can be done to get the file to start syncing? There's no syncthing related disk activity against this file? Infact the date and time stamps are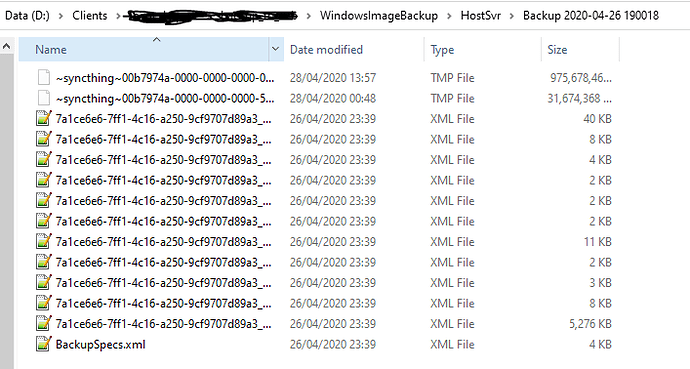 and on another folder thats happily syncing I get tonights SQL backups

Could it be related to Distributed deadlock on request#6583?