what is it doing right now? everything is up to date but its still syncing something.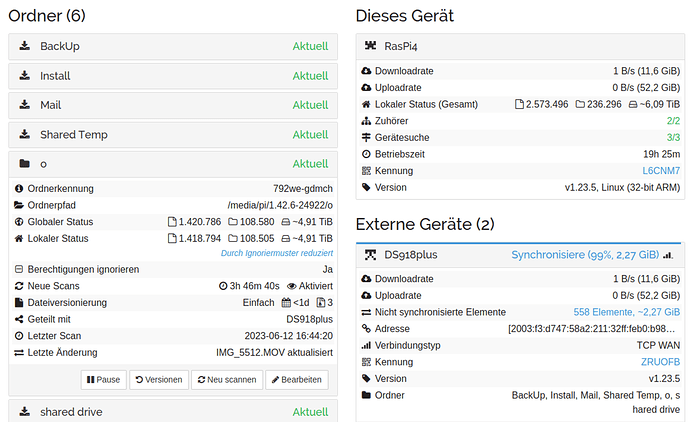 when i click on the 558 elements (2,27GB) it opens some list of files. but i cannot see what syncthing is actual doing or transfering.
usually there where colors that showed the progress percentage, werent there?