I've been playing around with Receive Encrypted folders recently, and I've observed this phenomenon of the Web GUI becoming completely unresponsive after adding a new Receive Encrypted folder.
What happens is that I share a password-protected folder from Device A to Device B first, and then on Device B, I accept it using the Web GUI. As soon as that happens, the GUI basically stalls, and it stays like that for a good few minutes. Then, it suddenly comes back to life.
The stalled GUI with the Receive Encrypted folder in the "unknown" state looks like this: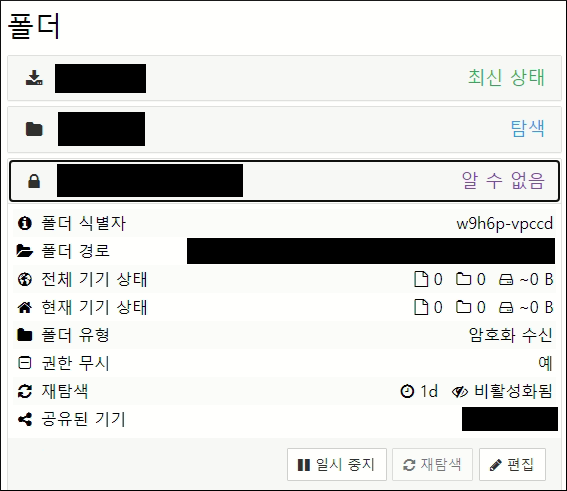 I took two goroutine dumps during the period when the GUI was stalled. I'd be grateful if you could have a look at them when you've got some free time and check whether there's something obvious there.
Both sides run Syncthing 1.20.4 (self-compiled) under Windows 10. I can also add that the hardware on the remote side, where the GUI stalls, is rather weak, although it shouldn't be that weak. Additionally, the devices are located in different countries, so the connection is obviously affected by the distance between them.