Since coming up to 1.9.0 I've noticed I seem to get more 95%, 0B issues. I know the cause, I know how to (normally) fix, and I have STRECHECKDBEVERY=1s set. But in all the cases, the sending end's folders are showing waiting to scan…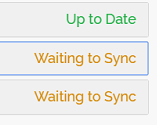 Concurrency is either 0 or -1. When the folder is in the above state i'm not able to scan (which makes me wonder if this is tied into concurrency). The watcher is enabled, rescan set to 86400.
But, even restarting with STRECHECKDBEVERY=1s set, doing a scan all, it will drop back to failed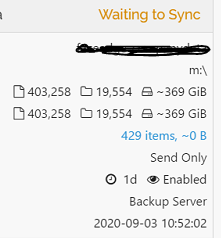 with no option to revert.
In this example, the 429 items are because the folder has been renamed, but I just can't get St to realise this and ignore / dismiss the missing folder
Nothing in the logs to show any issues.
I'm wondering if I should delete the index database and start fresh, more on the basis that it's gone through several upgrades.