Any ideas on what could cause such irregularities in transfer speeds?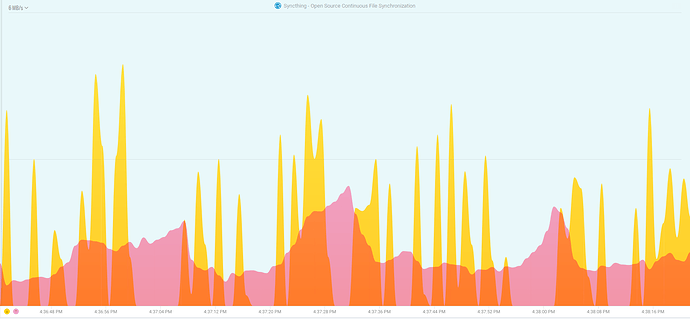 At the time, I was sending one and receiving one file. Pink is upload, yellow is download.
I'm just a casual user, using Syncthing to share files with a friend living far away from me, so I don't have the access to the other device.
I can only say that both devices are on wired connection, and these kind of irregularities don't happen elsewhere (e.g., uploading video to youtube or downloading file from cloud service).
Remote device:
Direct TCP connection over WAN
tcp-server TLS1.3-TLS_AES_128_GCM_SHA2 56