Hi,
I'm currently on v1.6.1 with an SO>SR Duplicati "backup" cluster where SO sends to SR periodically while Duplicati is not running.
SO, device A: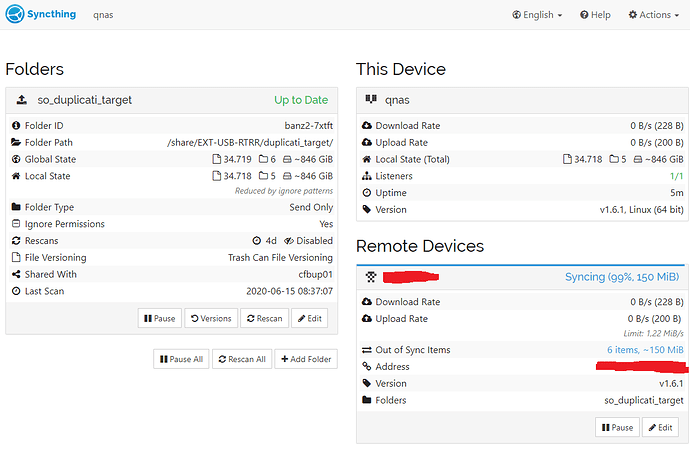 SR, device B: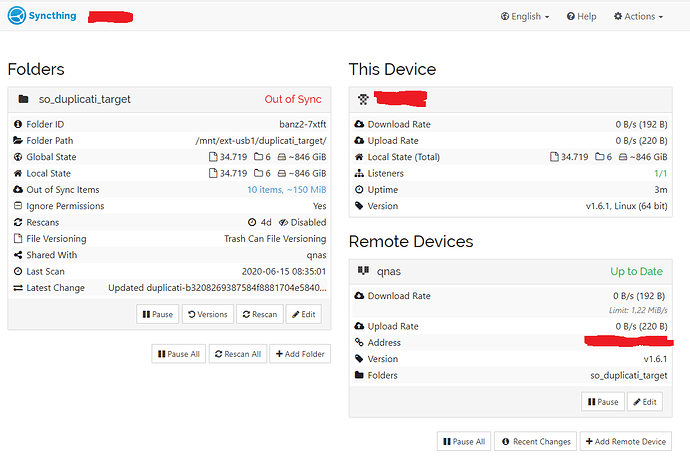 If I click 10 items on B, nothing shows up.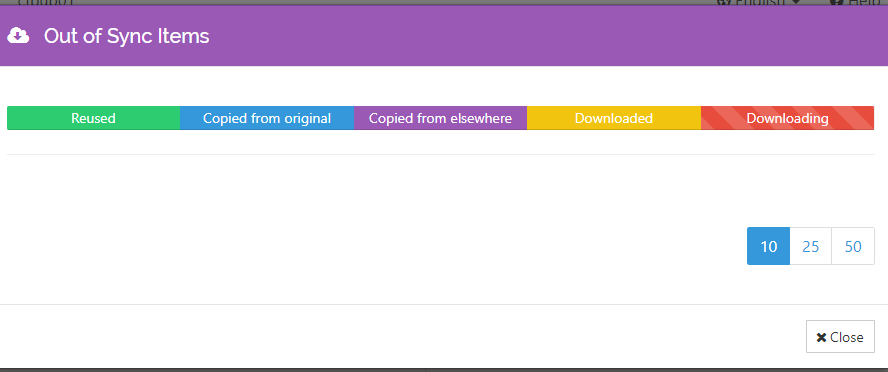 I've restarted Syncthing on both nodes, clicked "Rescan" and waited a while, but nothing else changes or happens.
Btw: I've already checked device A's ignore patterns and don't see any mistake. I've ignored one folder (months ago on v1.5.0 already) because I don't want it to be synced over to the target and the target doesn't have this folder.
Which logs should I grab next?
Thank you.
Kind regards Catfriend1