Currently I'm using Syncthing on 2 Macs, both running Sonoma. Syncthing was at v1.25.0 for both Macs. Then I got a notice about a new version within the past day or two and I installed it. Now, on that system, no folders show up on the web interface and the page keeps reloading. Both Macs were set to share the same folders and files. Here's a screenshot of the machine I updated: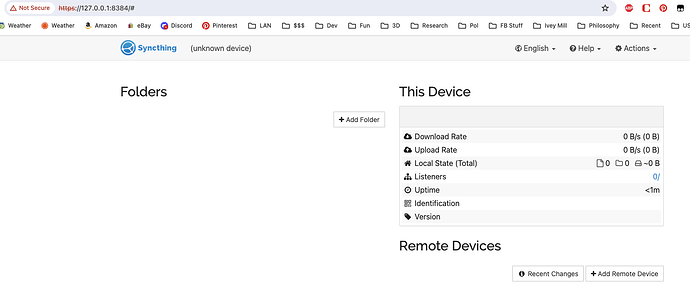 And here's a screenshot of the other system that has not yet been upgraded: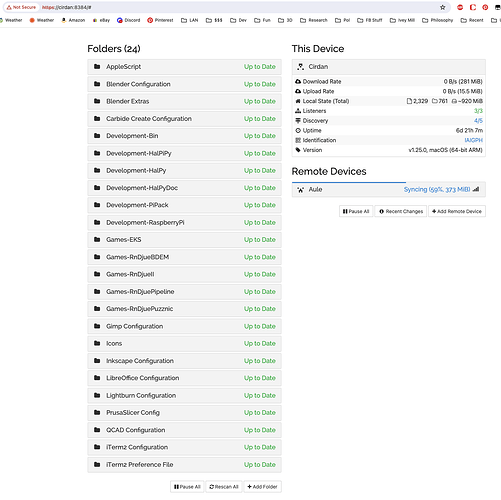 The first machine, the upgraded one, should be showing the same folder list as the 2nd system, but it's not.
Is this a bug? Something I didn't handle properly during the upgrade? I've restarted multiple times on the non-working machine and it hasn't helped.