I have device A, which has a folder in "Send Only" mode. Another device B is syncing this folder normally. (Device A is a phone and the folder is it's camera folder, so I'm syncing photos to my laptop B.)
I added a file to device A (took a photo). However, device B had too full disk so the syncing failed. I freed some disk space and lowered the threshold of free disk space that Syncthing requires. Now there's plenty enough disk space. However, the folder still stays "Out of sync":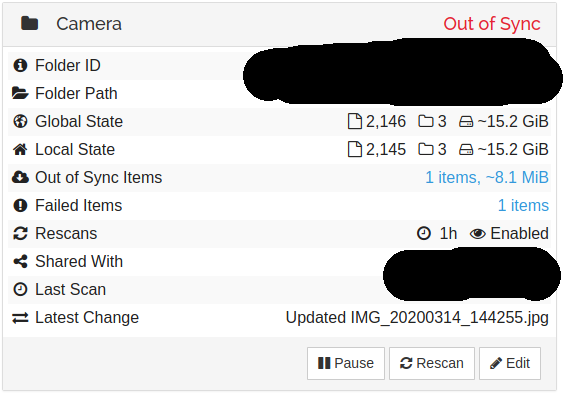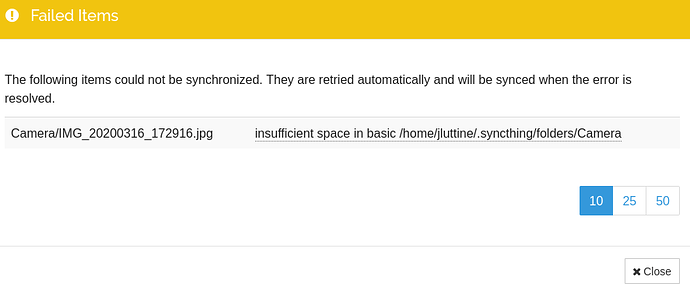 I've restarted syncthing on both devices, tried pausing and unpausing and rescanning the folder on both devices. Nope, nothing helps. The folder stays "Out of sync" on device B, but still this device shows on "Remove devices" section that it's "Up to date" with that device.
Also, I thought there should be "Override changes" button visible on device A in this case, but there isn't. Device A is Android device and I looked both the normal Android view and web GUI.
How can I force sync? Device A still has this photo that device B hasn't received. Device A should just send it… Any ideas?
(Just for reference, here's the GitHub issue I opened but which was closed and I was directed to this forum: https://github.com/syncthing/syncthing/issues/6423)