Hi All,
When I'm syncing WhatsApp folder using Syncthing From Android 12 to Windows 10, I get the following errors: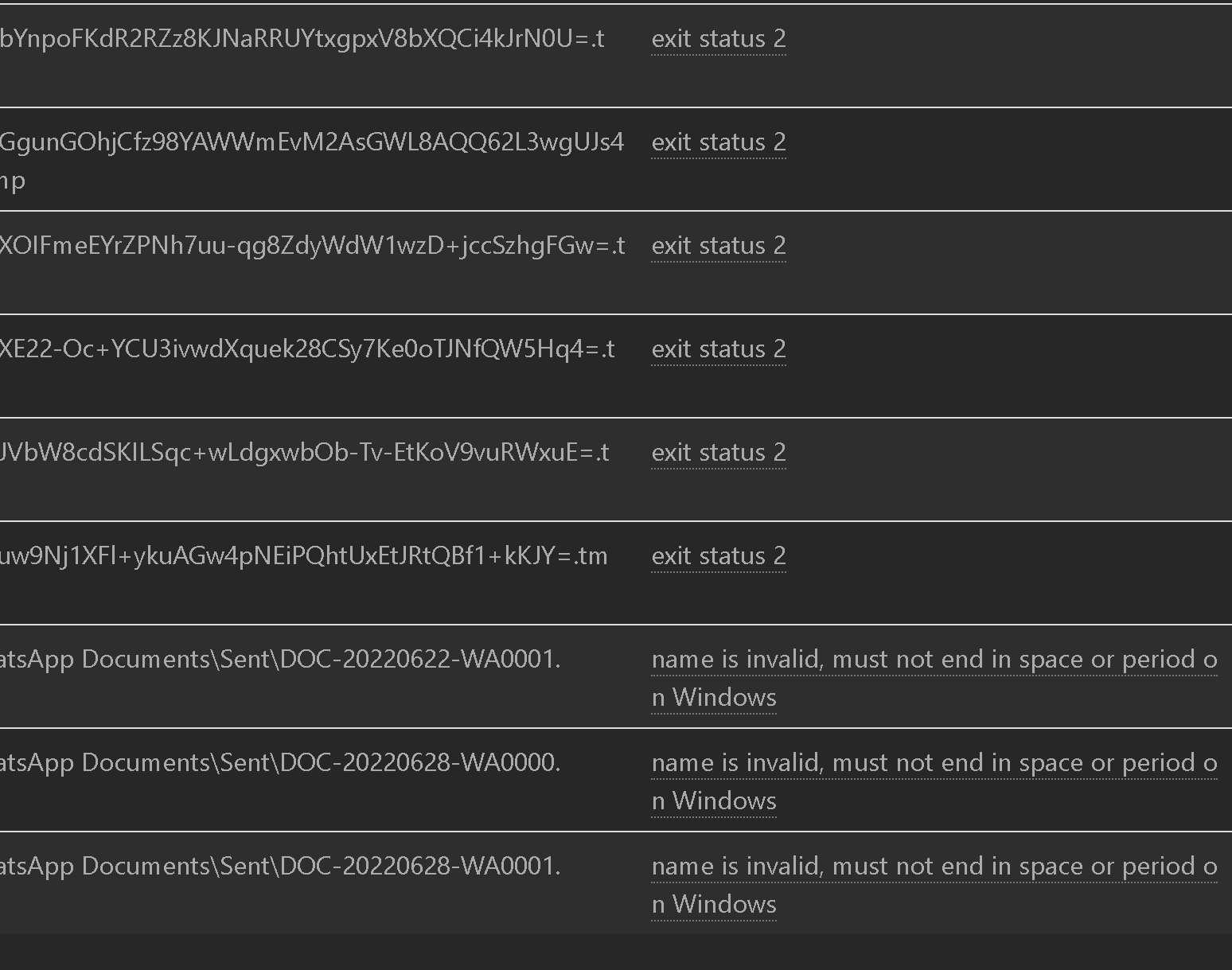 I've read somewhere that this error occurs because Windows doesn't allow files that end with a dot, but when I copy files from Android to Windows via USB, the files transfer just fine.
Proof - https://i.imgur.com/pRGYV63.png
Seems like a Syncthing issue. How can I fix this & get rid of this error once and for all?