I have two Macs, on Sonoma, using Syncthing. One, named Aule, is on 1.26 and the other, named Cirdan, is on 1.25. I had some issues with the upgrade to 1.26 (apparently part of the browser interface error that is related to the login issue), so I haven't updated the 2nd system to 1.26 yet. Waiting for the bugfixes before I do that. The folders are all shared bidirectionally, so both systems will always be up to date, regardless of which one I was lately working on.
On Aule, I see this on the web control panel: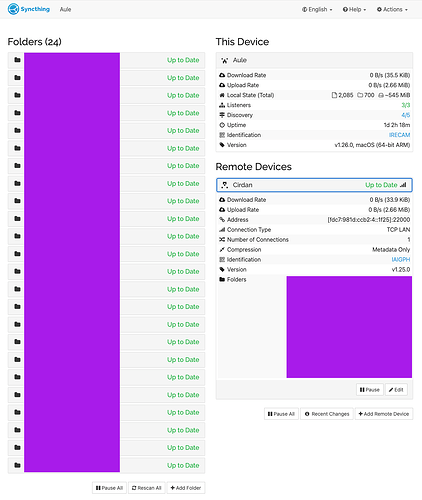 It reads as having updated Cirdan with everything. Here's the control panel on Cirdan: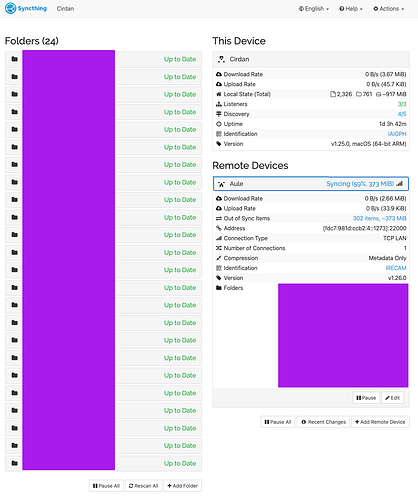 This has been the situation for over a day: Cirdan reports Aule as only 59% updated. I've restarted both systems multiple times, but there's no change. It seems that Aule is just not getting updated from Cirdan. On each share, I created it on Aule, then went to Cirdan and accepted it as a share.
What's going on here and what do I need to do to make sure both stay fully updated with each other?