I am using the community syncthing package on Synology and after some initial trouble, all synchronizations with a remote truenas syncthing are shown as up to date. However, when I did a manual check trying to validate some of the most recent files, they were all missing. Yet, when I add a new file, syncthing goes to work and een shows me the correct file size being transferred, but once again the file is not showing up on truenas. I have been using truenas for over a year now, but I thought it would be more efficient to move my windows installation to Synology.
Can somebody help me? I thought I was somewhat familar with the syncthing configuration, but I have no clue what's going on here. Is the community package version using a temporary directory somewhere? Or, maybe they are sitting in a different location on the truenas? I am puzzled.
Here is a screenshot showing a transfer in progress.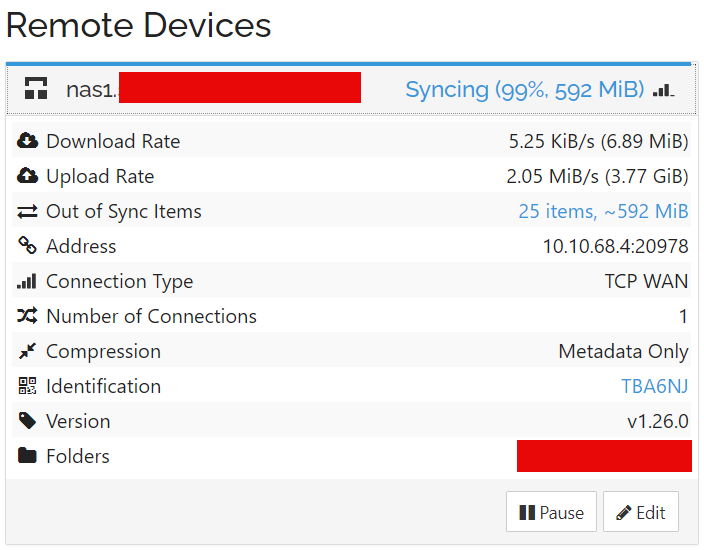 On the truenas syncthing installation, it even shows the correct file name under latest change.