Hey Guys,
Any way to disable system tray notification messages from SyncTrayzor app (Windows) ?
-Ralph
Have you tried disabling all settings related to tray notifications in SyncTrayzor?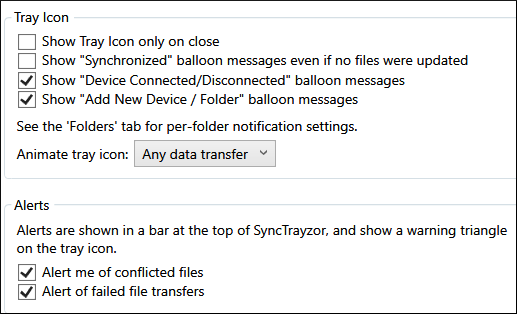 Yep, uncheck the checkboxes in the screenshot above, and also see the "Folders" tab which has some per-folder notification settings on it (as the text in the middle of the screenshot says).