I activated an old computer that had not synced for 2 months. Everything was synced OK with the computers that where connected. Now on the old computer, all folders are synced and show nicely "Up To Date".
However on one of the current computers I see this: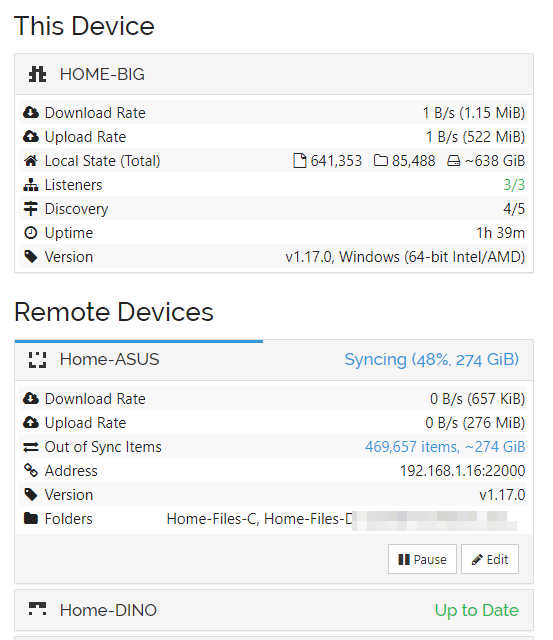 HOME-ASUS is the old computer (that itself shows that everything is up to date). This has been like this for at least 24 hours, without any change in progress or number of files.
Note however that synchronizing seems to work, no problem. How can this status be fixed?