I have a folder shared between my desktop and my phone. I want to add it to my laptop, however, when I try to do that I get an error. "… folder marker missing …"
I open the folder on the desktop that has it and check the box under sharing to share it with my laptop.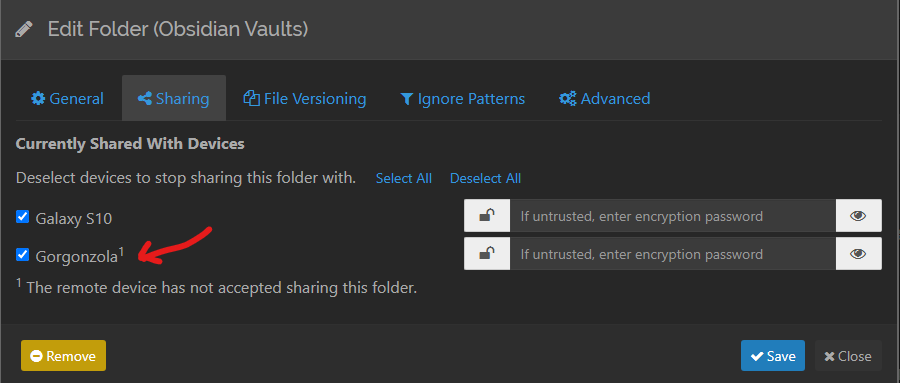 Then on my laptop I get the "New folder" message and click add. It gives me a default folder path, but that's not where I want it. So I give it the path for an existing empty folder to use and click save.
Now obviously this folder doesn't have the folder marker. It's new. I don't want to manually create the identifier folder because there's a risk that Syncthing will thing the latest copy of this folder is just empty. Why would it not just see this new folder, create the identifier, and start syncing? Is syncthing deliberately trying to stop my from syncing the same folder across 3 devices because of some limitation with the software?
Is this the wrong way to add a new folder that is already shared between other devices?