Hi,
I think I've found another bug in the Web UI. When a folder shows the "Local Additions" - "Revert local additions" state and button, the "rescan" button is greyed out for the affected folder.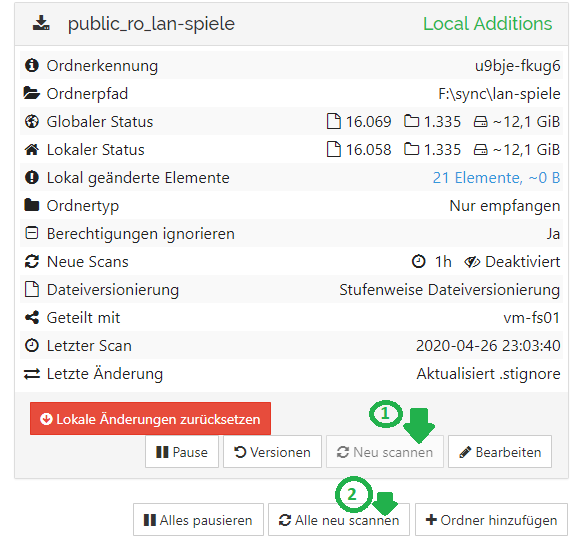 I was stuck and urgently needed to manual rescan that folder, so I hit "Rescan all" and the folder with the greyed out button and local additions also showed the state "Scanning" for some minutes.
I expect that the button is not greyed out during local additions state as rescan works fine.
Kind regards,
Catfriend1