Hello All,
I'm not exactly sure where to post this, but I figured I would post this in both the Synthing and the pfSense forums.
Recently I tried setting up a pfSense router on a Dell Optiplex XE small form factor computer equipped with dual network cards., 4GB of RAM, and a Intel Pentium Dual Core E5300 @ 2.60GHz.
Prior to using the pfSense router, the file transfer speeds between two Syncthing clients over the internet was around 100mbps over a Kinetic by Windstream residential fiber line through an ASUS RT-AC68U wireless-AC router: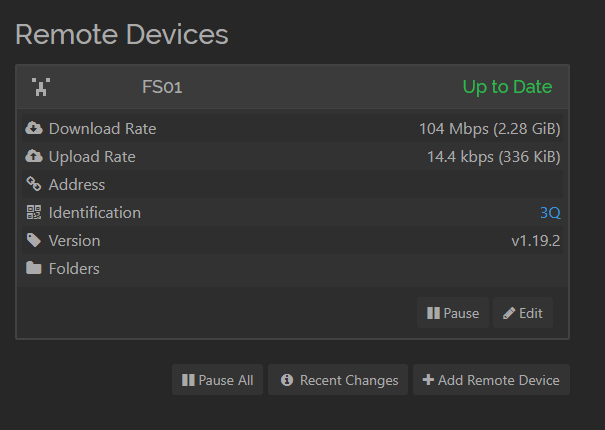 When I switched everything over to the pfSense system, the transfer speed decreased tremendously. Now, the speeds top out at about 13mbps: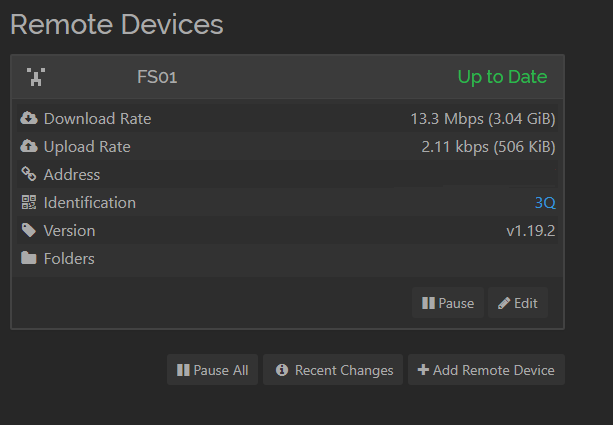 Both Syncthing servers are connected 'directly' to each other over the Internet without the use of any Sycnthing relays. Is there some configuration I need to look at somewhere either in the NAT or firewall rules to get the speeds back up to the same as the ASUS router?
So far I have gone as far as putting in a dual-port Intel NIC instead of using the two onboard Broadcom NICs, but this had no affect. All the rules/port forwards are identical between the ASUS and pfSense routers., and it sounds to me like a firewall traffic issue, but I can't put my finger on the problem.
I'm not sure if anyone has any experience with Syncthing and pfSense, but any help would greatly be appreciated.
-Mark