I am using SyncThing to mirror a 9.7GB folder structure from a laptop to an Android phone over WiFi. The folder on Android is a receive-only folder and the sharing request originated from the phone and was accepted on the laptop. The syncing seemed to be proceeding smoothly at first, but then I started seeing that the percentage was not advancing evenly, but rather would go up and down. I let the process continue until the data transfer came to a complete stop and re-scanning did not produce any further bursts. The syncing percentage indicator on SyncTrayzor ended up showing only 51% or 4.48 GB, as shown in the attached screenshot: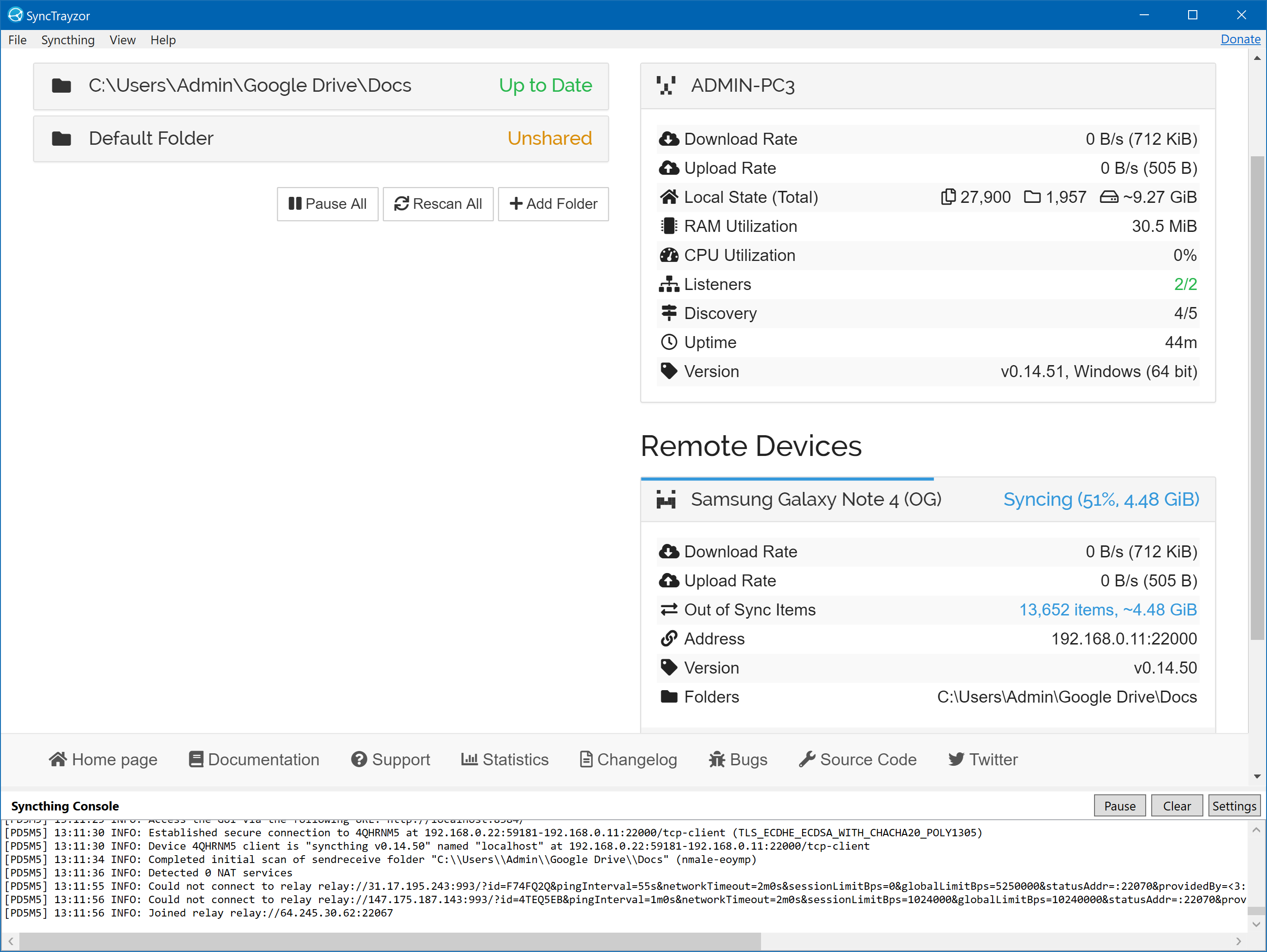 When I checked the folder on the phone, however, I realized that 100% of the expected files were there. Clicking on the sync percentage in SyncTrayzor opens up a window where all the supposedly unsynced files are shown, but I have confirmed that those files did, in fact, get to their destination. Something is preventing SyncTrayzor from recognizing that the sync was completed successfully.
Is this a bug? I have used SyncThing with SynTrayzor on another laptop for years now and had never seen this issue before. Is there anything I can do to get this connection to a clean state?
Version Information
Syncthing Version: v0.14.51 (SyncTrayzor version: 1.1.22) OS Version: Windows 10 Pro