This issue doesn't seem to happen very often, but we've experienced it at least a few times. Only one computer is affected by it. Basically, Syncthing appears to just "die" in background, becoming completely unresponsive with its RAM usage dropping to almost nothing.
This is on Windows 10 x64 with Syncthing 1.20.4. The situation in the Task Manager looks as below (in Korean, but I hope the numbers are clear — no CPU usage, and RAM usage counted in KB).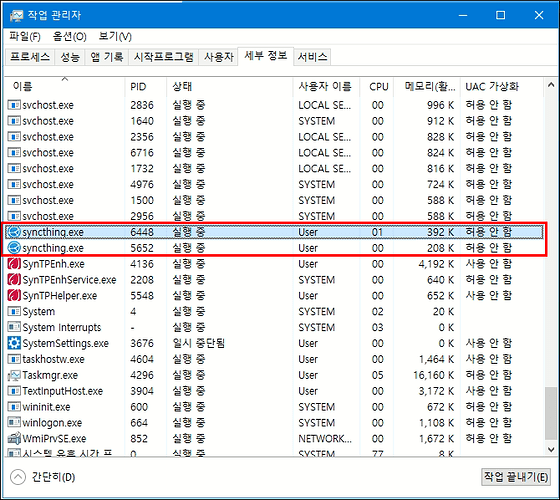 Have you got any ideas what the culprit could be here? Has anyone else ever encountered a similar issue?
For the record, there're no panic logs or anything in the Syncthing logs really. It just seems to stop working at some point for no apparent reason.