I've previously published a little script that converts .gitignore files into .stignore files.
However, I've realized that even while ignoring plenty of files, my folders still took ages to scan and sync. I couldn't figure out why, until perf top shed light onto the issue: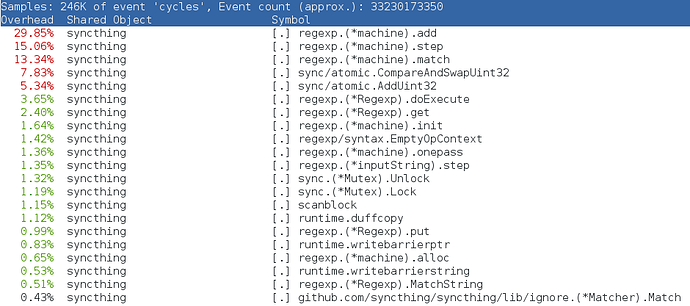 With 15k ignore patterns, Syncthing spends all its time figuring out whether or not to ignore a file… It seems that other users have observed this, too.
Are there any ideas for speeding this up? In the meantime, I guess I'll hand-optimize my stignore files…