Hi,
I have read through the FAQ and a couple of threads on this, but I am still not sure if what I get is normal or I have configured something wrong.
I have a desktop computer (with SSD) and a server with proxmox (with zfs on all ssds as well)->ubuntu server → docker containers → syncthing (And another server off the home lan, but that should only increase performance, right? :))
The desktop computer and sevrer are both on the same LAN, but I get transfer speeds around 50Mbps. I have 100Mbps internet, so my first suspicion was that I was using a relay.
But this seems not to be the case:


Here is htop on proxmox host:

and on the ubuntu guest:

and guest iotop:

What do you think is slowing down the transfer? Maybe saving unto a zfs dataset?
Honestly I am pretty new to the "self hosting" my services on my own server part, as I want to have more control over these kind of things. So I would appreciate any input to tracking this down as a learning opportunity.

edit: In case someone is wondering, the RAM on the server should be okay (taken from netdata of host):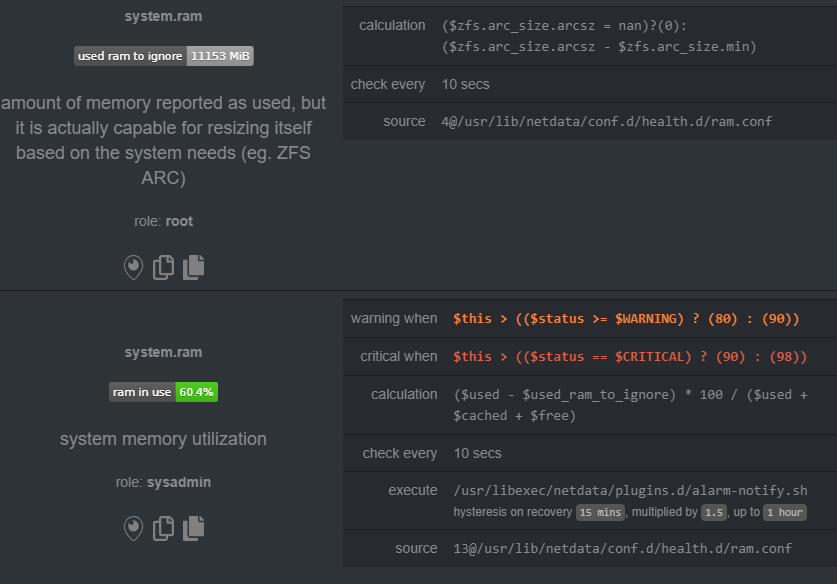 Also the desktop should be okay: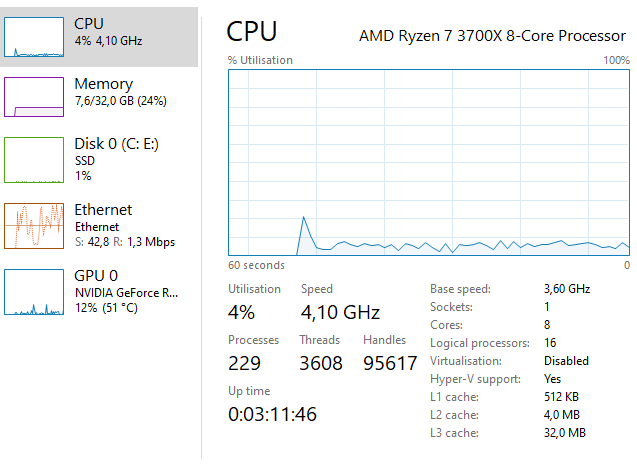 edit2: on the server:
2021-05-01 11:59:16 Single thread SHA256 performance is 237 MB/s using crypto/sha256 (237 MB/s using minio/sha256-simd).
2021-05-01 11:59:16 Hashing performance is 218.11 MB/s

on the desktop:
2021-05-01 09:37:01 Single thread SHA256 performance is 2013 MB/s using minio/sha256-simd (498 MB/s using crypto/sha256).
2021-05-01 09:37:02 Hashing performance is 1185.56 MB/s