Ok - I can find nothing in any package description on how to do this. I have looked at all the links and searched and cannot find anything through the package to set debug. The log shows no data. I assumed that this was packaged by you chaps, but I guess I was wrong. The link to the dev cytec is not currently working…
I tried stopping the service and running the command suggested, and get this recurring:
loop.txt (38.4 KB)
I can see nowhere to turn on debugging in the synology: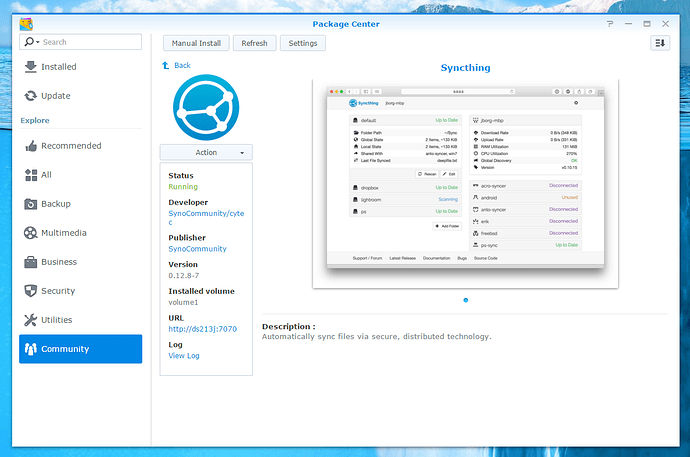 Any further advice appreciated.