The company where i work have 1 NAS where collaborators work with many files and folders(Files: 2 393 126 | Folders: 498 576 | Size: 1,02 TB) I configured a server in a virtual machine with the NAS mounted and syncthing installed (srv-backup) Then i configure a second backup server in a raspberry pi 3B+ with syncthing installed and a external hard drive mounted on linux (ntsf).
All the folders are being synced but the folder with +1TB is not synced.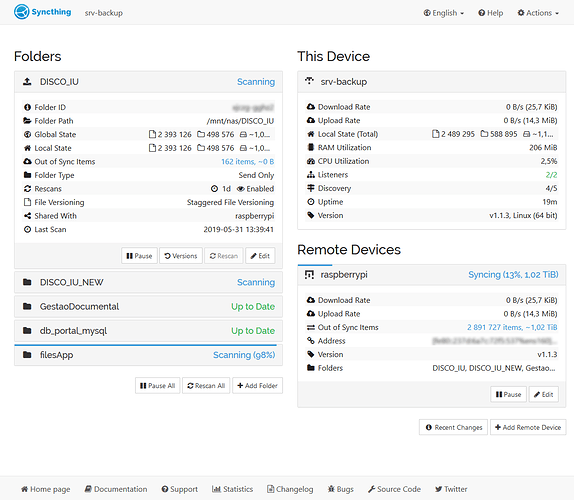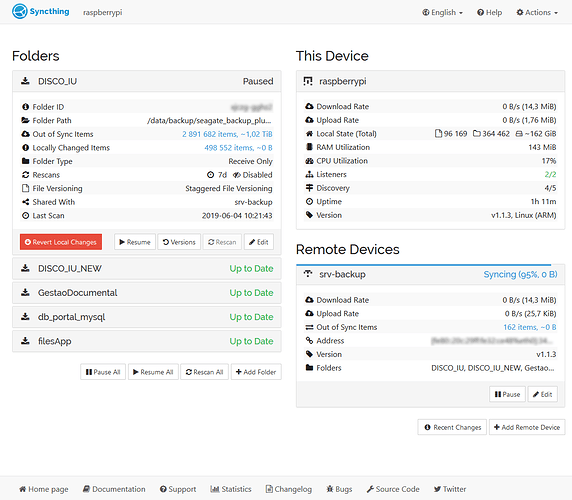 In the second screenshot the folder appears "Paused" but i just paused before taking the screenshot. It was syncing for 2 weeks.
what could be the problem?