I am trying to setup syncthing to my unused windows laptop. But after setup, some of my files are getting out of sync error: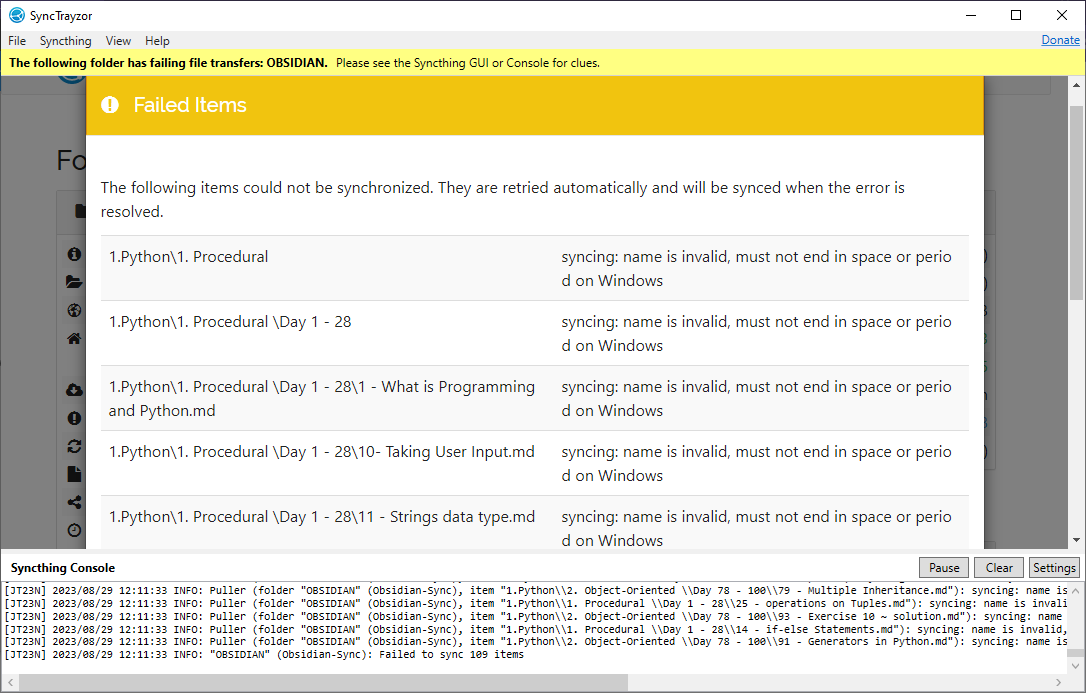 the folder structure is:
1.Python has 1. Procedural & 2. Object-Oriented

Procedural has two folders called Day 29 - 55 & Day 1 - 28

Both of them have files like 31 - Python Sets.md
i guess it's problem with stupid windows as my linux & Android devices are not having any problem.
Now how to solve this problem?