Description:
Syncthing fails to start after reinstall.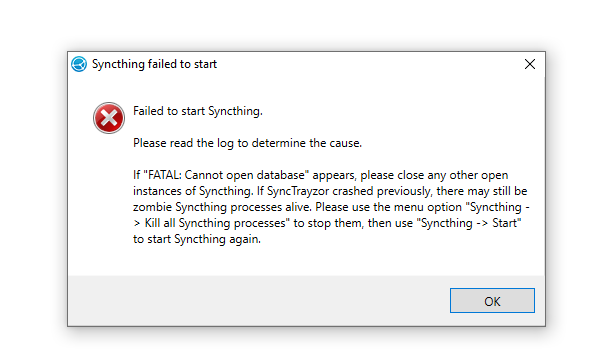 Platform : Windows x64
Steps to reproduce bug:
Install synctrayzor from syncthing website.
Setup a folder to share.
Uninstall synctrayzor f.
Reinstall synctrayzor.
Start syncthing
Workaround
Start syncthing with cli option -allow-newer-config.
Other Stuff I have tried that didn't resolve the Issue
Run syncthing.exe -upgrade.
Edit config.xml.
Reinstall.
Delete config.xml.