I have a machine in Los Angeles, CA (Mac Pro) as well as a server in Barcelona, Spain (Unraid). I get extremely slow transfer speeds via Syncthing: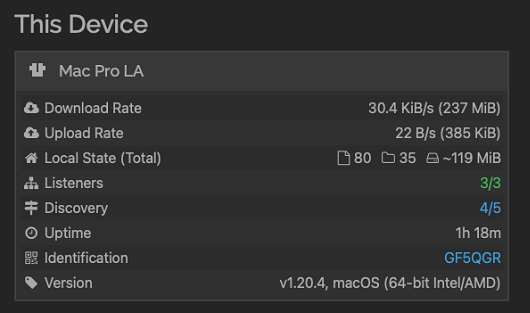 I figured that maybe that's just the way it is when transferring files between continents but iperf3 tells a different story: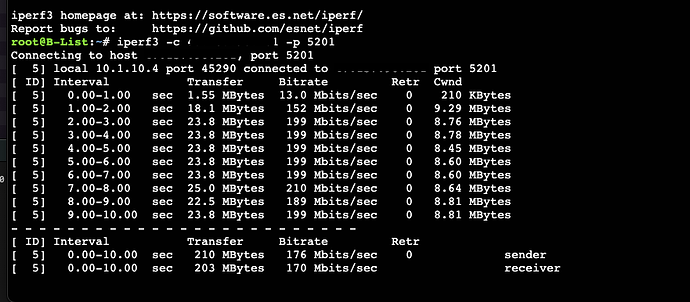 Here I see 170 Mbits/s and the 200MB test file is transferred within 20 seconds or so.
To be fair I don't understand networking really well so maybe you can't compare iperf3 performance to Syncthing? If iperf3 shows 171 Mbits/s should I expect similar transfer speeds via Syncthing?