Hello,
I am new to the community and looking for some assistance using Syncthing via Docker on my Synology.
Currently I have folders on my local pc that I would like to keep in sync with folders on my Synology NAS.
I have installed the Syncthing via Docker on my Synology as well as SyncTrayzor on my PC and both seem to be working.
I can currently sync folders from my PC to the root install folder of my Synology - syncthing - docker folder however I am looking to sync files to a different shared folder located on a different volume.
PC: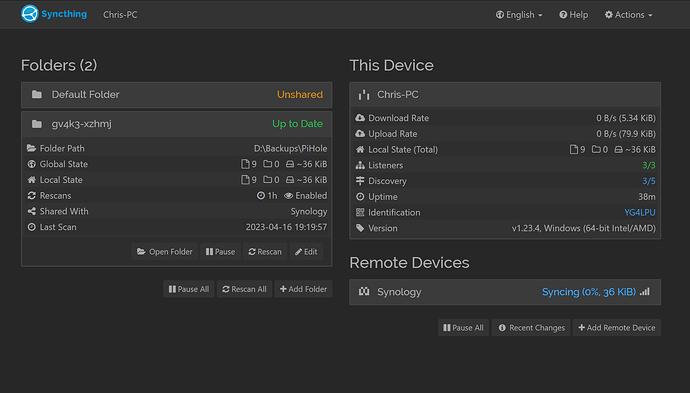 Synology: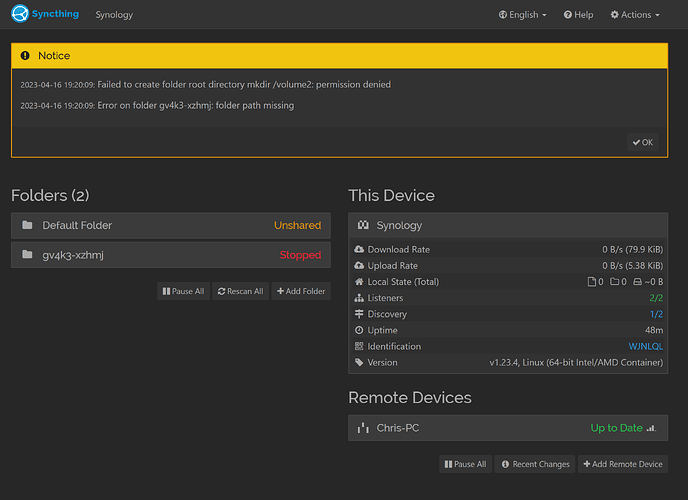 I am sure there is an easy fix however I am still learning about Syncthing and I would really appreciate a nudge in the right direction.