I've just upgraded to 0.12.22, I'm using SyncthingTray wrapper GitHub - iss0/SyncthingTray: Syncthing wrapper for Windows. Includes a small interface to configure start on boot and puts syncthing into tray instead of the console window.
Suddenly Syncthing "talks a lot" to stdout. There are hundreds of messages like this: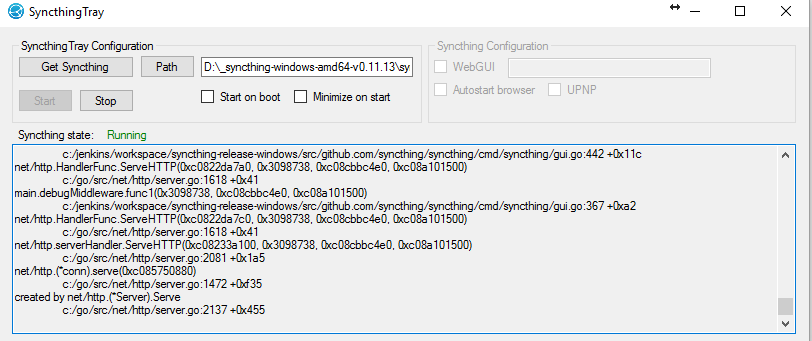 Anyone idea how to minimise this jibber jabber?