Just installed Syncthing v1.20.3, Linux (64-bit Intel/AMD) on a QNAP NAS and Syncthing-Fork v1.20.1.0 on a Pixel 4a w/ Android 12 and Galaxy Tab A8 w/ Android 11. The Tab A8 is working OK, but something on the Pixel is and has been stuck for over a day.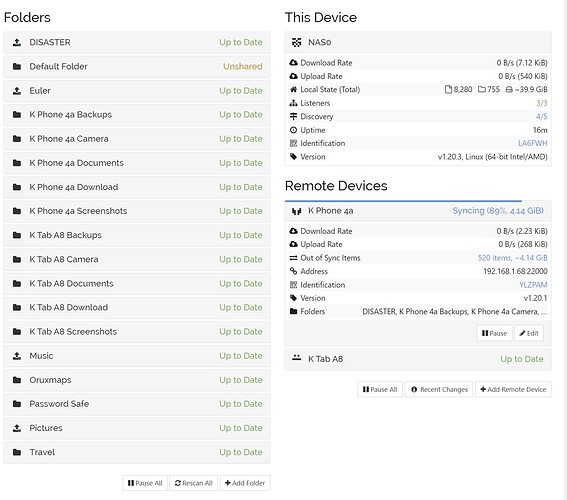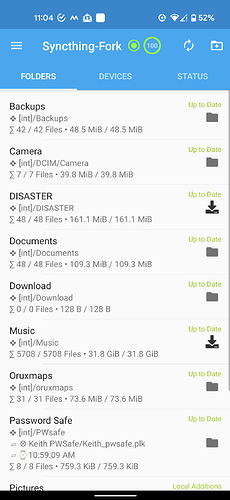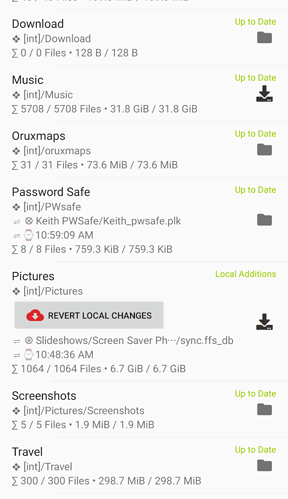 Out of Sync Items on the QNAP shows nothing, and everything looks OK on the Pixel. I suspect the Out of Sync Items are files in a saved Syncthing configuration, but I've since deleted and re-created that folder.
Other folders on the Pixel seem to sync OK.
I've tried restarting Syncthing on both devices and running syncthing --reset-deltas and syncthing -verbose -reset-database commands on the QNAP as recommended in other threads, but the problem persists.