Hello! I've got a little bit weird problem here:
I have three devices: my laptop (ilyamikcoder-envy), my phone (FLARE_4) and my VPS/server (vmi333111.contaboserver.met). My laptop has a setup of two systems (Windows and Linux) in dualboot, with the separate Syncthing setups (ilyamikcoder-envy (win) and ilyamikcoder-envy (linux)). My laptop and my phone are linked with each other, and with my VPS. All folders on VPS are in the untrusted / Receive Encrypted mode.
It works fine for a little, but after some time it fails to sync files (freezes), and doesn't want to do that unless I recreate all of the folders on the VPS, and download everything again. Syncthing restart on all devices doesn't help.
It also generates sync conflict files for some reason, though files are never changed on multiple devices simultaneously.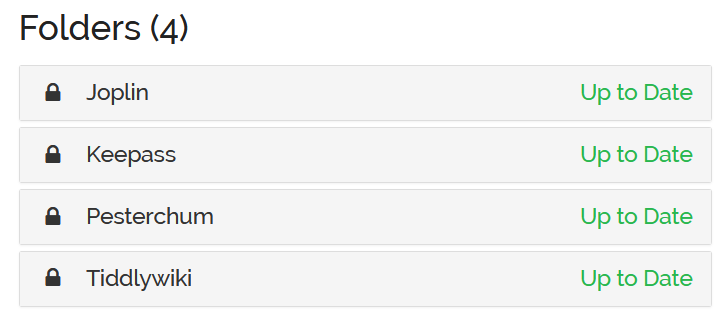 Am I doing something wrong? What can be the cause of this?
(P.S. I am not a native English speaker, so I may have made some grammar mistakes here. Sorry in advance.)