I tried to sync files from my linux pc to android phone. It doesn't want to sync. It worked yesterday but today I got the folder marker issue thing so I fixed by following the solution in the forum and make .stfolder folder. Now it says no issue but it does not want to sync.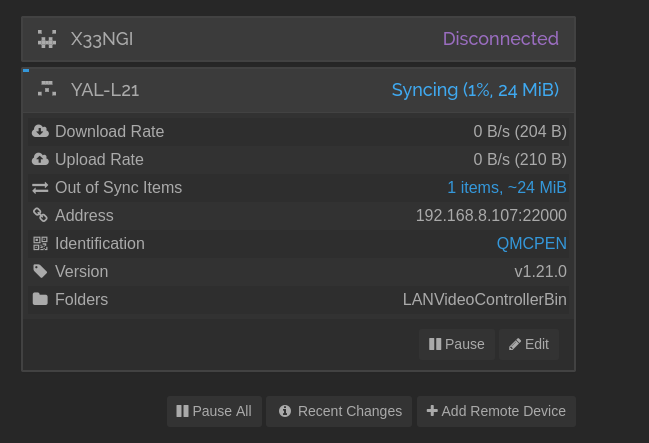 It says up to date.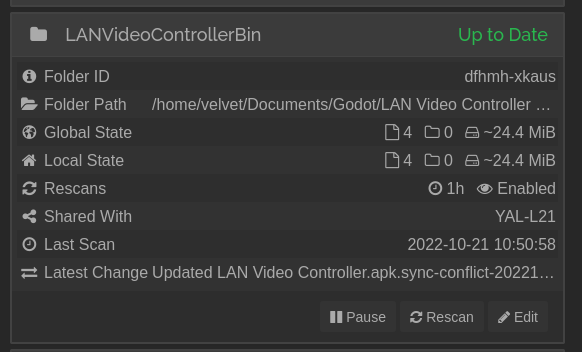 But It's not up to date at all. The file is not synced. The app is running in both devices. What went wrong here?
Reading FAQ, I'm assuming it's the slow download. It says: "Second, if one of the devices is a very low powered machine (a Raspberry Pi, or a phone, or a NAS, or similar) you are likely constrained by the CPU on that device. See the next question for reasons Syncthing likes a faster CPU."
But it does not propose any solutions. I don't know what to do. My address is normal, and I'm on LAN.
I do have ufw installed. But it's still had same problem even after I ran sudo ufw allow syncthing and sudo ufw allow syncthing-gui.