Hi everyone, I'm new to Syncthing. I have SyncTreyzor running on my Win. 10 workstation (local device) & the Syncthing plugin running on my FreeNAS box (remote device).
When I look at SyncTreyzor for my local device it's stuck at 6% for over 2 days.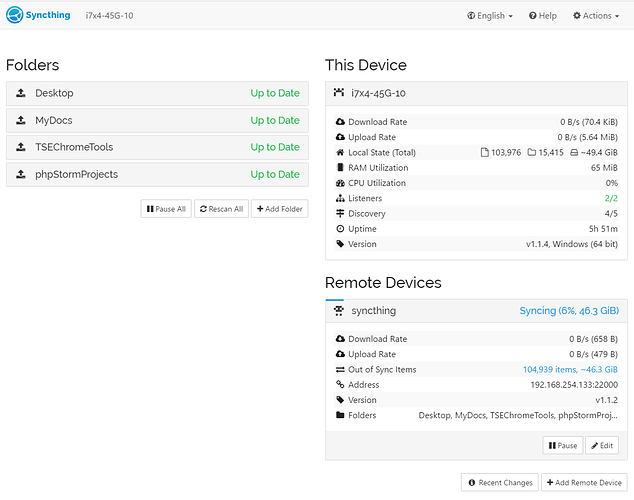 But when I look at the FreeNAS remote device, it says everything is up-to-date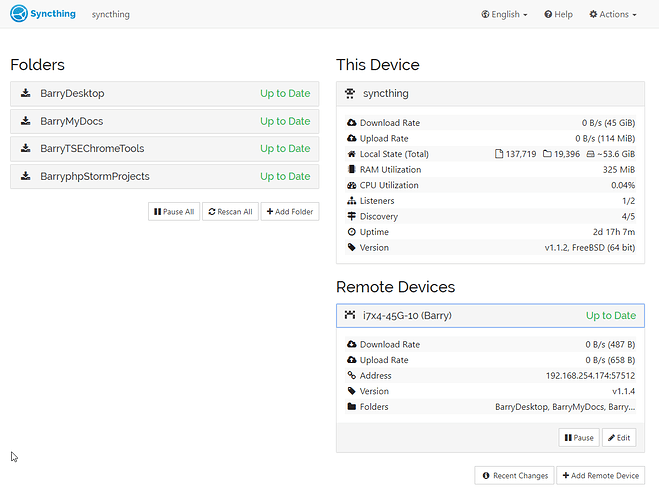 What am I missing?