I've got a synology NAS connected to three ubuntu linux computers and one item on the NAS is out of sync. I can't find the item in the file system.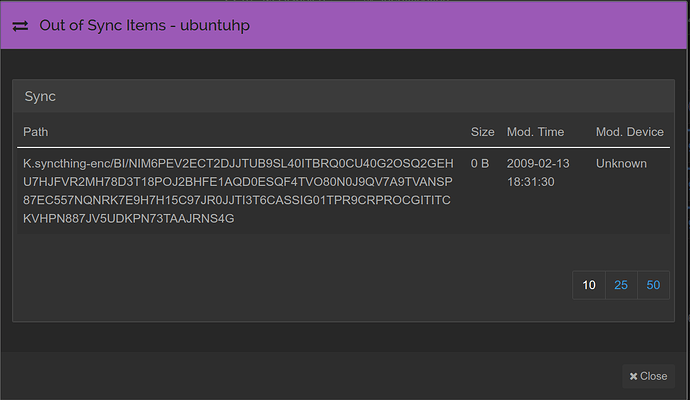 It is a received encrypted setup so all computer send encrypted data to the NAS.
Since I can't find the out of sync file on the computers or NAS, how best to proceed?