I have syncthing running on an off-site server (l), and it's showing the following: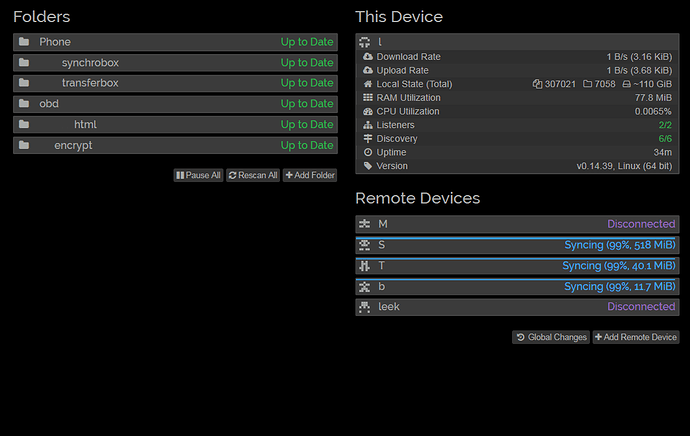 Here's what my desktop (S) thinks the situation is: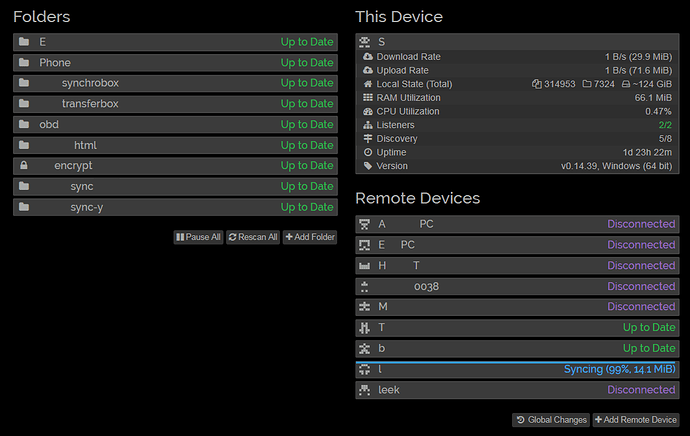 It's been like that for several days now, and through restarts on both instances. All the file counts of the folders shared between S and l match. I should not have any ignores set up.
I have also added some files over the past few days, and they were as usual.
What should I look into to begin with?