I am synchronizing files between a Windows 10 machine and a Syncthing container on a Linux server. Both machines are connected via a 1 Gbps wired link. Connectivity to other docker containers is very fast (between containers, LAN ←→ containers, Internet ←→ containers).
I get however only ~1 Mbps of synchronization speed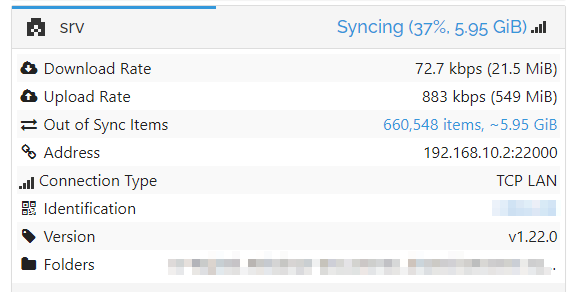 I would like to troubleshoot this, where is it best to look for indication of something not correctly set up? (I work in IT, if this helps)
I checked FAQ — Syncthing documentation, but none of the hints apply, this is why I am looking for some more in-depth checks.