Hello:
Following on from my 'Too Many Open Files' thread: I'm seeing some curious behaviour in the Syncthing setup between my two NAS units.
Each unit is set to share a single shared folder, and has the same file exclusions. They are connected to each other on the LAN. The issues I'm seeing are:
One unit is reporting the shared folder to be 'Out of Sync'. I can't see from the documentation that this is a recognised reported state;
The Global State is not the same between the two units;
The two units do not agree on the completion state between their own local reporting, and the reporting of the remote device;
'Out of Sync Items' is reported far too low for one device (NAS02) - and this device doesn't appear to be pulling many files (about 4 files in 5 days?). NAS01 is pulling files just fine.
Here are screenshots of the two units: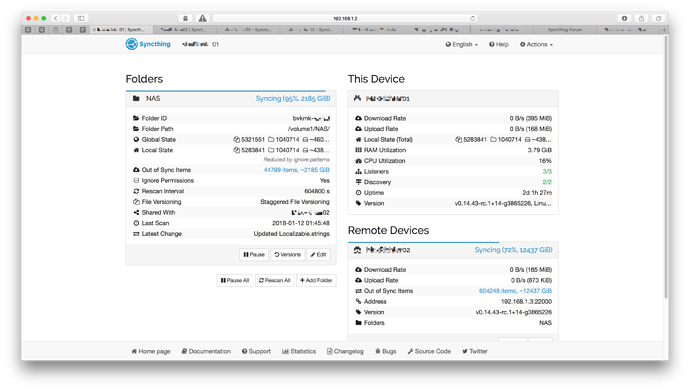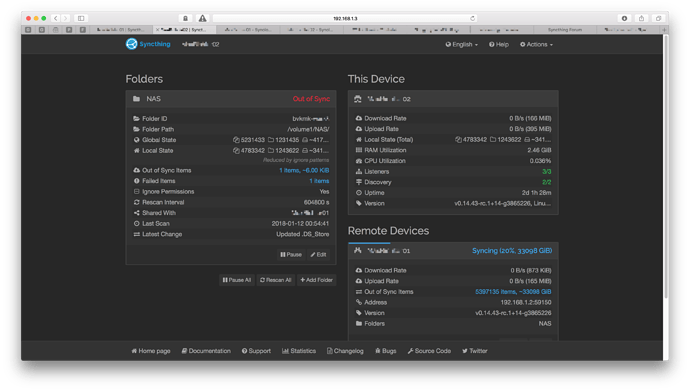 Any thoughts about where I should start looking to get things back on track?
Many thanks,
Pants.