Hello again,
i have another problem with my syncs: I have 2 shared folders that are send only on one device (let's call it MASTER). Two other devices have a read-write copy of these folders (SLAVES).
After a while the MASTER shows ALL FILES as out of sync.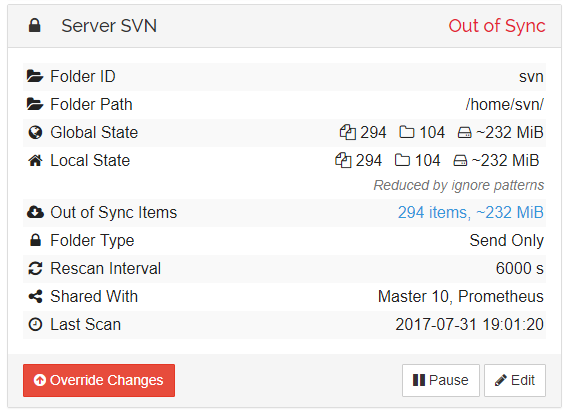 The second one even has more items out of sync than there are files (maybe folders).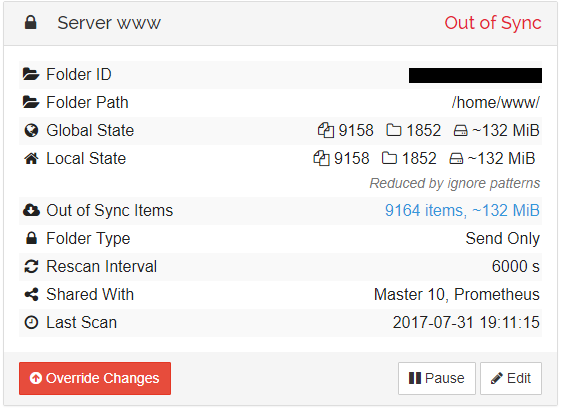 Some time ago: the number of out-of-sync-items also once was equal to files + folders for one of them.
Alright, now since i read the manual i understand what "Override Changes" does and i press it … Now all 3 clients are doing a little bit of "syncing" work … (but no relevant traffic happening) and then all is fine and in sync.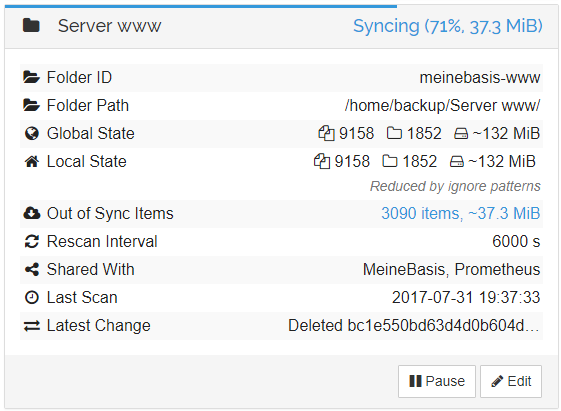 But then after a while (probably 6000s, which is my rescan interval) the two folders get out of sync again.
I just observed that the slave and master are talking to each other (i see the transfer-rates match in sending & receiving) while the slave is scanning and the master is getting out of sync again:
Slave scanning (talking to the master):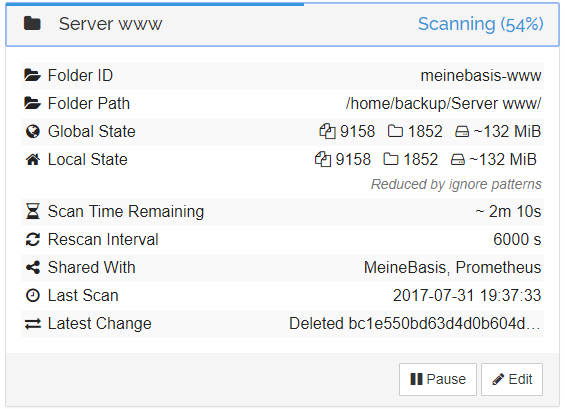 Master getting out of sync in batches of 1000 items (in progress):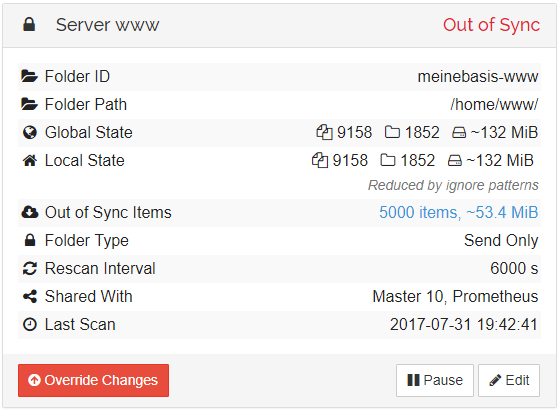 Can anybody please help? What is going on here? Why is this happening?
As a desperate attempt i already checked if maybe the system clocks run differently (all fine!).
And i already rebuilt the DB on all clients.
Thanks in advance!
Fred;