I copied (outside of Syncthing) two directories from a Synology NAS to a QNAP NAS so that they were exact replicas of each other. I then established synchronisations between the two devices using the send only/receive only feature. However, on the NAS that is configured as Receive Only whilst the headline status says Up to Date the Revert Local Changes button is always displayed. Clicking it seems to have no effect.
Is there a way to determine what the local changes are that are causing the discrepancy? Any suggestions as to how to remove/modify whatever it is that is causing the discrepancy?
I've tried to attach screen shots of the folder details from each NAS however, the Forum's rules only permit me to upload a single image and won't permit me to upload a .pdf attachment containing the 4 screen shots so I have uploaded only 1 of them.
Thanks in advance.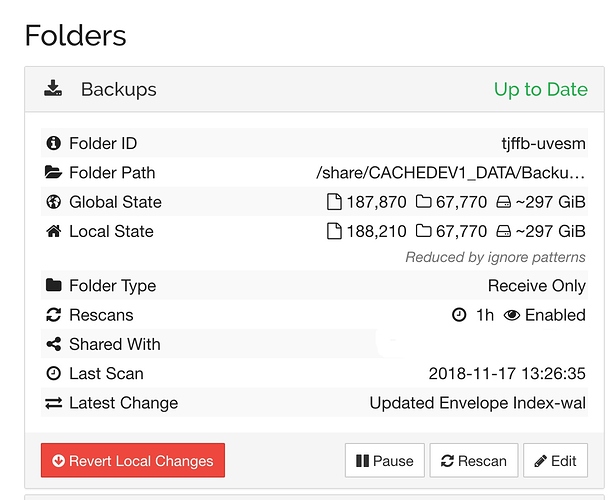 .